Brian Forbes: The Graveyeard Shift. 
Local singer songwriter Chris McLernon has just released his fourth album aptly titled "Breakdown #4." Auld Tombstone has been a big fan of Chris's music since first hearing his "Restless Ramblin' Man" album and this latest effort is not only equal to that excellent album but actually is even better. There isn't a weak track out of the ten beauts on "Breakdown #4" and it's fair to say that Chris has evolved his style and substance into one of the best singer songwriters writing in Ireland today. It's easy to hear musical influences like Steve Earle in the dark tale "From The Gallows High" and the opening track "Ghost Around This Town" reminded me a little of Slaid Cleaves (high praise but fully deserved -trust me). This album is also a slight departure for Chris in that bluegrass instrumentation features in tracks like "Cannonball Line" and "Some Things Are Better Left Unsaid." Nothing feels forced on this album as it drifts neatly and skilfully from folk into country and, on occasion, morphing seamlessly into bluegrass with real quality pickin' throughout by multi instrumentalist Troy Engle. If ,like me, you love the music of John Prine, Guy Clark and Steve Earle then Chris McLernon should be on your musical radar. It's a musical travesty that he remains a hidden treasure but go digging and you'll be rewarded with quality tunes that sparkle and shine. Go buy "Breakdown #4" on the link below and marvel in the songwriting talent that is Chris McLernan. Tell him auld Tombstone sent ye and stay classy buckaroos!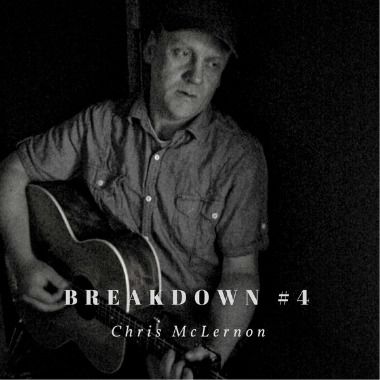 Chris McLernon BREAKDOWN#4
From The Gallows High Writers: McLernon/ Kearley Great for an Appalachian moonshine movie scene, movie trailer. Folk, Bluegrass, Americana
An excellent set of dusty Americana conceived in Ireland
From The Gallows High, here McLernon recalls Van Zandt as he sings about moonshiners gamblers and skullduggery. Ten songs on this CD and every one a winner. Find Breakdown # 4 on Apple. Purchase From The Gallows High on Crucial Music.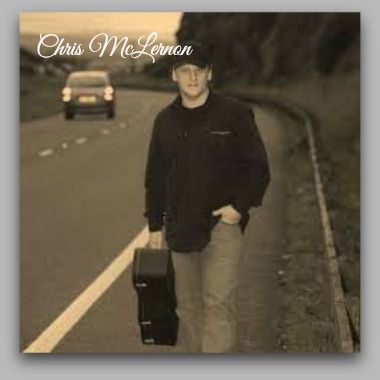 LAST MOUNTAIN
McLernon/Kearley
True story about a Virginia Coal mine and over mining which led to the destruction of a Mountain.
Great for a documentary, film trailer or environmental  TV theme.
Vocal : Mid tempo:  Purchase at Pumpaudio.com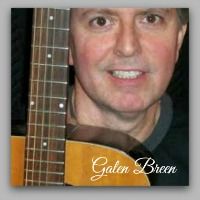 Galen Breen
Bio
Galen was born and lived in Pennsylvania for the first 29 years of his life where he started playing music at the age of 11 on guitar/piano/saxophone/harmonica.  After playing lead guitar in a variety of bands with musical styles  ranging from Classic Rock to Top 40 to Country he moved to Nashville, TN in 1989 to pursue songwriting as well as live performance.  His prior interest in home-recording eventually led him into the songwriter demo business in Nashville where he recorded thousands of song demos over the next three decades giving him the opportunity to work with some of Nashville's finest singers, musicians and writers. He continues this journey today  while still playing the occasional Honky Tonk gig down on Nashville's famed Lower-Broadway circuit.
Fall In Love With You
Breen/Kearley Writers
Music and Production Galen Breen owner Gator Hole Studio
Genre: Pop
Feel good love scene movie trailer
Vocal Mid Tempo
Find at Atakmusic.com